Renting tableware from a rental company can be an excellent way to elevate the look and feel of your event. Whether you're planning a wedding, a corporate event, or a simple dinner party, tableware can play a crucial role in setting the right tone and making your guests feel comfortable and taken care of. In this post, we'll discuss everything you need to know about renting tableware from a rental company, including the types of tableware available, who might rent tableware, how tableware is packaged, and how to prepare it for for pickup after your event.
Types of Tableware Available for Rent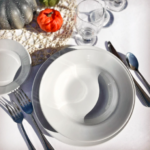 When you rent tableware from a rental company, you'll have access to a wide variety of options, including plates, bowls, platters, glassware, flatware, serving utensils, and linens. You can choose from a range of styles and materials to match the theme of your event and create the right atmosphere.
Who Might Rent Tableware?
There are many people who might consider renting tableware, including individuals planning a small or large event, such as a wedding or birthday party, event planners coordinating corporate events or conferences, or caterers who need additional tableware for a large event.
How Tableware is Packaged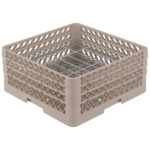 Tableware is typically packaged in sturdy plastic bins or crates, making it easy to transport and store. Linens are folded and placed in plastic bags, while glassware is packaged in sturdy plastic dishwasher racks to prevent breakage and make it easier to transport and clean.
Preparing Tableware for Return
When returning rented tableware, customers should scrape food from plates and ensure dishes are cleared of any debris before returning them to the rental company. Cooper Party Rentals provides a dishwashing service on all items upon return which is included in the rental fee.
In summary, renting tableware from a rental company can help you create a beautiful and functional event that your guests will remember for years to come. With so many options available, it's easy to find the perfect tableware to match your style and budget. So why not consider renting tableware for your next event and see how it can help take your event to the next level!