When it comes to planning a party, finding the right rental company can make all the difference. You want a company that can deliver high-quality equipment, show up on time, and be committed to providing exceptional service. Here are some of the ways we stand out from the competition: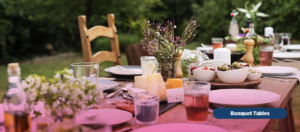 We understand the importance of having high-quality equipment for your event. That's why we invest in top-of-the-line rental items that are well-maintained and in excellent condition. From tents to tables, wine glasses to dinner plates, chairs to linens, we have everything you need to create a memorable event. Our equipment is regularly inspected and cleaned to ensure that it meets our high standards.
We know that you're counting on us to show up when we say we will. That's why we make it our mission to be on time, every time. We understand that time is valuable and that a delayed setup can throw off your entire event schedule. We take great care to ensure that our delivery and setup teams arrive promptly and have everything they need to get the job done quickly and efficiently.
It's easy to set these expectations because we believe in being transparent and upfront with our clients. Delivery terms are clearly outlined in the logistics section of each customer's rental agreement which ensures that there are no surprises on the day of your event.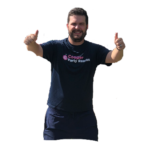 At Cooper Party Rentals, we believe in treating our employees well. That's why we're committed to paying our team members a livable wage. We know that our employees are the backbone of our business, and we believe that they should be compensated fairly for their hard work. We pay our team members well, and we're always looking for ways to improve our compensation packages.
Continuous Process Improvement
We believe in continually improving our processes to provide better service to our clients. We're always looking for ways to streamline our operations, reduce waste, and improve the quality of our equipment. We take customer feedback seriously and use it to make informed decisions about how we can improve our service.
At Cooper Party Rentals, we take great pride in doing things differently. From our high-quality equipment to our commitment to on-time delivery and excellent service, we're dedicated to making your event a success. Contact us today to learn more about our services and how we can help you plan and execute the perfect event.